Okay, so you probably read the title and are wondering: what is #GirlLove? Don't feel ashamed; allow me to enlighten you.
#GirlLove was created by Lilly Singh (Queen!) as a way to stop the girl-on-girl hate, and empower women of all ages. The focus is on spreading love instead of hate, and it is such a positive influence in so many lives.
Lilly is such an amazing person, and she strives to make this world better for everyone. One of her goals is sending girls to school, and giving them a better education. And this year she has created yet another way to do that.
This is her video on it, which I highly suggest you watch. She explains it in the best way (and it isn't too long, for those of you with a short attention span!):
You can help girls in Kenya go to school! If you didn't watch the video, what you can do is buy one of the Rafikis (Ruh-fee-keys) that are hand-made by mothers in Kenya, and all proceeds go to giving girls a chance at education.
---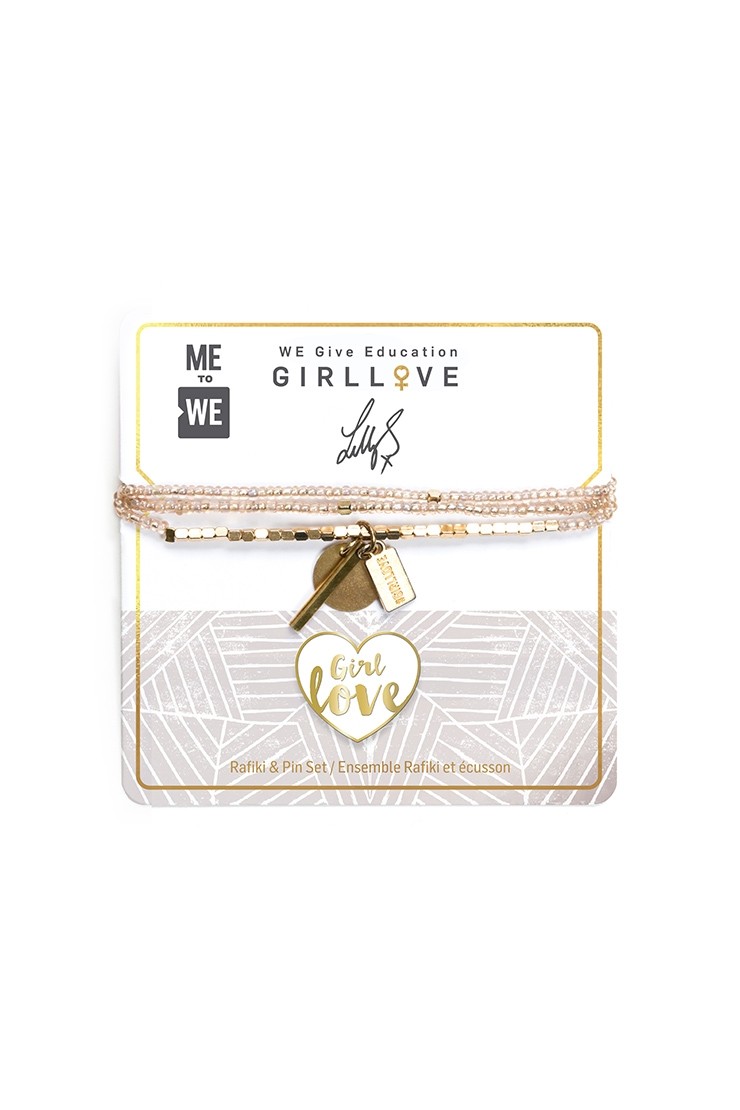 shop.metowe.com/girllove
These Rafikis are available now, and the design on the left was specially designed by Lilly for the new #GirlLove campaign!
These ones don't ship until November 10th (Girl Recognition day), but why not buy two – one for now, one for later? 😏
This new set also (optionally) comes with a pin, which sports #GirlLove in gold.
Shipping has been discounted by %25-%75 percent, and now ships to over DOUBLE the countries it did last year!
And you can help more than that! On Lilly's #GirlLove website you can buy Rafikis for education, food and water and even more than that.
Please go check out the website, and if you can't afford a Rafiki, then I encourage you to share the video above, and spread the word. Maybe someone will see this on your Twitter feed, and they will be encouraged to buy a Rafiki. Spread the love!
As a final message, I just implore you to stop the girl-on-girl hate, and strive to do the best you can in the world. I know it can be hard, especially when you're younger (like me), but these are the situations when you can make a difference, no matter what your age is!
#GirlLove is where it's at 💛