Hello Book Ravens!
So I've seen a lot of talk on Twitter recently, because apparently some YouTube drama went down this past week? I don't have a channel, so I don't quite know what's going on, but it inspired this Thursday post.
I watch a lot of BookTube! So here are my favorites – some have a lot of subscribers, some only have a few hundred, or haven't made it to triple-digits yet, so I've got a mix of big and small channels on my list.
*these aren't listed in a particular order*
Piera Forde
I can't make this list without mentioning Piera! I originally found her years ago when she made Maximum Ride fan films, and she was the one who introduced me to what BookTube was. I've been watching her forever, and will  continue to watch her for as long as she posts.*
Now she talks about books, animals, acting – I love everything she does! I can't wait to see where she goes with her channel and content!
*who are we kidding – if she stops BookTube I'll probably just continue to stalk her twitter
---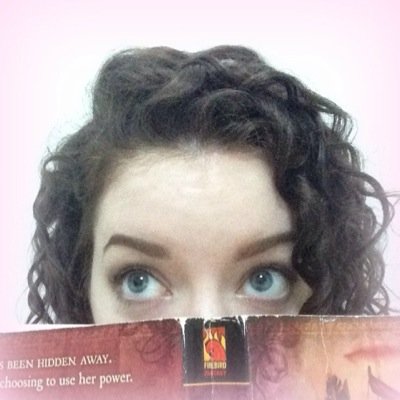 Thoughts on Tomes
I love Sam's discussions – both as a reader and a writer. Plus her gripes are so much fun to watch!
She also has a blog, but I prefer her BookTube. She's very eloquent, and has a really nice way of expressing herself on controversial views.
Sam also talks, sparsely, about video games, which I definitely appreciate, though that might just be me.
She has a second channel, About That Life, which I also follow. She does more Get Ready With Me type videos, and talks about make-up and wigs and general things along that theme.
---
Read by Roe
Jordan just started BookTube, and only has a few videos so far. I was friends with her on instagram first, so that's how I found her channel.
(her instagram feed is goals, BTW. Just in case you were wondering)
But! She's still one of my favorites – I love hearing her talk about candles, and for a beginner she's actually really interesting to watch. I didn't really get the awkward impression I do from most beginners.
---
Randomfreckles1831
Lauren is the best! She took a short break – because she's doing fifty million school things and is somehow multitasking them all?? What a queen! – but she's started uploading again and I'm so excited to have her videos in my subscription feed once more!
Lauren is just so casual and goofy and fun to listen to – sometimes I just put her videos on in the background while I'm doing things.
---
PolandbananasBOOKS
I'm sure you already know who Christine is! She makes really cool discussion videos, and I love when she does collabs!
I love her discussion videos the most – her Stranger Things 2 talk is my favorite so far, but she's so funny and entertaining!
Also, she's publishing a book, which is really freaking cool! She has a Writing Chronicles series, where she updates her writing every month, which I love watching.
---
I have a lot of other BookTubers that I watch more casually, but these are the ones I'm religiously dedicated to.
Also, a lot of my favorites don't necessarily qualify as BookTubers anymore? So I may have to do another post like this, so I can include everyone.
Who are some of your favorite BookTubers?
Big or small – did I miss anyone?
Let me know below!