Hello Book Ravens!
So I know it won't be too long until I have to write my "March YA Releases" post, but I really wanted to take a bit to talk about upcoming releases with POC protagonists! There are some amazing books coming out this year, and I feel like they deserve more specific attention, instead of just being included on a general list.
This is all through-out 2018, and if I miss anything feel free to let me know. I want as many books on this list as are coming out this year!
Also, this is specifically sci-fi and fantasy, as those are the genres that A) I read and B) I most often talk about on Books and Ravens. If you really want a contemporary list, then be sure to say so and I'll write one.
*organized by release date*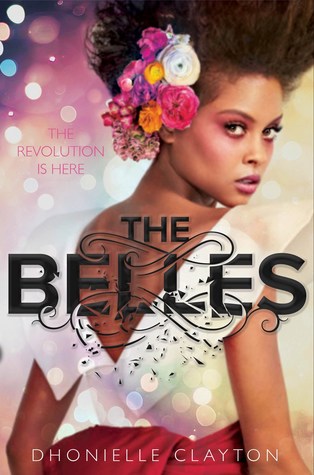 February 6th
The Belles has a really interesting focus on beauty, and that's one of the reasons I always thought it was so interesting. I haven't gotten my copy yet, but I've nothing but good things and I'm excited!
This story is about Camellia Beauregard, who is a Belle in the world of Orléans. That means that she can make people beautiful for a price. But instead of just being a common Belle, she wants to be the Belle favored by the Queen of Orléans. But the palace holds secrets, and she finds herself making an impossible decision. 
---
March 6th
I'm so excited for Children of Blood and Bone by Tomi Adeyemi!!
It's a West African-inspired fantasy with dark magic, which is almost everything I love in a book in one sentence. It sounds like it'll include plenty of adventure, friendship, and magic.
I also hope there's a pronunciation guide because I feel like that would be super helpful.
---
September 25th
A Blade so Black isn't a complete fantasy, as it travels back and forth between the real world and the dark world known as 'Wonderland', but it has magic and seemed so interesting I had to include it!
Alice is the protagonist, and she has to balance fighting the monsters in Wonderland and her GPA in the real world. But when her mentor is mysteriously poisoned she has to travel deeper into Wonderland than ever.
---
August 28th
I actually hadn't heard of Mirage before making this list, and so I'm not sure what, specifically, it's inspired by. But it does have a POC protagonist and an interesting premise.
Amani has always dreamed of adventure, but it doesn't play out quite as she expected. As it turned out, she's nearly identical to the Princess Maram, who is so hated by her people that she needs a body-double to appear in public and be prepared to die in her place.
---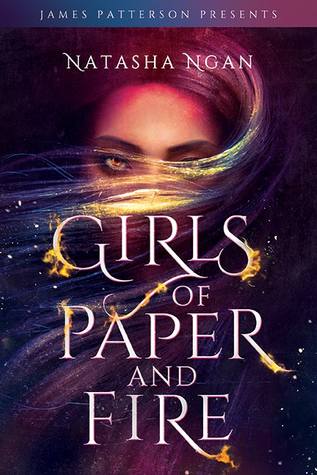 October 23rd
I don't usually read the James Patterson Presents books, as I have a personal vendetta against him, but I'm actually really interested in Girls of Paper and Fire.
Lei is a member of the Paper caste, which is the lowest of all the castes. One day she's taken to the palace to train, along with eight other girls. But Lei isn't content with her fate and will do anything to change it.
It turns out there are significantly more diverse contemporary books than fantasy\sci-fi books coming out. These are the only ones I could find, and while they look interesting, I really wish there were more.
What's your most-anticipated book on this list?