Hello Book Ravens!
It's Wednesday again, which means you guys got to help me decide what to post! You all decided on an "If you like THIS try THAT" post for this week Not gonna lie, I'm a bit nervous. I've never done one of these before.
I wasn't 100% sure what the "THIS" should be, but then I was admiring Evangeline's Instagram feed and I was reminded of her love for How to Train Your Dragon…and inspiration struck.
So if you liked the HTTYD movies, here are a few book recommendations for you!
Let's talk about that:
The Lost Hero
The Lost Hero has to be my first recommendation, because of Festus! I mean, he's so cool he 's on the cover. That's gotta stand for something.
Now, TLH is the start of a sequel series to Percy Jackson & the Olympians, but you don't have to read the original series. As an avid Rick Riordan reader, I encourage you to read them all, but you don't have to.
Along with a giant metal dragon, this book also has great characters, Greek Mythology and it's a great start to the series – no info-dumping and it's an interesting storyline that builds until the last book.
---
Seraphina
Seraphina is an odd one. It has a different take on dragons, and it's a bit polarizing.
I have read this book, and I wasn't a huge fan of it. That said, it was a long time ago, and I know a lot of people really loved this one. So maybe it wasn't as bad as I remember?
I do remember liking the side characters, and also most of the backstory. I would recommend going to the Goodreads page and checking it out for yourself. It seems like if you've worn yourself out with dragon stories, this might be a fresh take you'll like.
---
Talon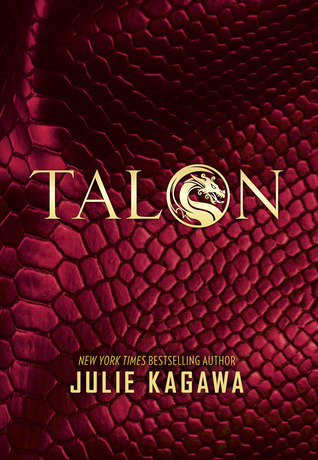 I've been meaning to get to reading Talon, mostly because all my online friends say it's amazing. Apparently, it's about a girl…who is actually a dragon? I could be wrong, and in case I am, here's the Goodreads page.
I really like the cover, and all the covers in the series look so nice together! Because of that, I think I'll definitely be picking this one up.
If you like fantasy adventure stories, this might be the one you're looking for.
---
Tess of the Road
Tess of the Road is by the same author as Seraphina…so, needless to say, I have not read it.
It came out recently, and it's set in the same world. Because of that background, it's recommended that you read Seraphina first. However, I know plenty of people who didn't read Seraphina and still enjoyed it.
It's just a matter of if you want the world background, or you want to just hit the ground running.
I mean, if nothing else, that cover is gorgeous.
I hope I helped those of you having an HTTYD withdrawal! These books have similar themes – dragons – but also are entirely unique in and of themselves. So it might be worth looking more into some of these (if you can't decide which, I recommend just judging by which cover you like the best…that's what I usually do).
Every Wednesday I put up a poll and you guys helped decide the blog post for the next day, so if you want to participate my Instagram is here.
Have a delightfully thoughtful day, Book Ravens ❥
– Marrill