Hello Book Ravens! 
Crazily enough, it's now May. Which, for me, means trying to read more and forcing myself to write SOMETHING be it good or bad.
But as far as April goes, it wasn't a complete fail. I actually did productive things for one, and for another, I managed to finish a complete book (actually three of them).
Reading
The Cruel Prince by Holly Black – I started off really hating this book, but by the end, I was genuinely interested and I know cannot wait for the sequel (the Arc envy is finally getting to me). My spoiler-free review will be up Monday!
A Map for Wrecked Girls by Jessica Taylor – I managed to get this book in last second…and it was okay. Not what I expected, and it relied on a lot of annoying contemporary tropes. Spoiler-Free Review
To Kill A Mockingbird by Harper Lee – My book club book for April…which I actually really enjoyed! I didn't think I was going to like it, but it's told from a child's perspective which made it easier to understand. The audiobook by Sissy Speck is definitely worth the listen, as I found that Jean-Louise's voice came through perfectly.
Currently Reading: ACOFAS and Going Viral (The Potion Diaries #3). The former is something I'm sure NONE of you have heard of before, and the latter is so I can talk finally finish the series and discuss it with Tyr. If you want to keep up with my reading in May my Goodreads is here.
Blogging
+13 followers (welcome! As said below in a V accurate gif) and once again sticking to my schedule. I'm also debating adding Sunday as another day to post…but we'll see.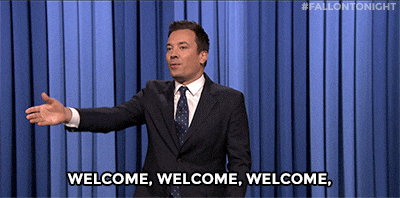 Favorite Posts of the Month
Bookish Rep Searches \\ tips, advice and what NOT to do
Sorting YA Protagonists into Hogwarts Houses \\ Katniss Everdeen = Slytherin or Gryffindor?
Renegades \\ Spoiler-Free Review
Favorite Bloggers of the Month
Normally I would list my favorite blogs of April, but this month was actually the Book Blogger Awards! Which means my nominations post was actually more like me recommending my favorite bloggers…so here's that post.
Life
Camp NaNoWriMo was supposed to happen in April …and it most definitely didn't. I found I just couldn't get myself to write anything fiction. I did fine on my blog – but when I tried to write VIERA I couldn't. However, I did make some aesthetics, which I have up on my Instagram (and might also be a future blog post).
I also started Drivers ED! As a homeschooler, it's been my first in-school experience and it isn't too bad. That said I'm the only homeschooler there and no one sits by me (not sure if those two things are connected…). But for the most part, it's easy and I can't wait to start actually driving.
My Pinterest is back …I used to have a Pinterest for writing, with aesthetics and inspiration and prompts but I've been neglecting it a bit. But no more! I've started again, and it has really helped my writing motivation. So if you feel stuck I, personally, would recommend looking through some of the boards.
What did your April look like? Which book was your favorite read of the month?
Have a delightfully thoughtful day, Book Ravens ❥
– Marrill