Title: A Court of Frost and Starlight (ACOTAR #3.1)
Author: Sarah J. Maas
Publisher: Bloomsbury
Genre: Fantasy
Format: Hardcover
Spoiler Review: To be posted
---
Synopsis
Feyre, Rhys, and their close-knit circle of friends are still busy rebuilding the Night Court and the vastly-changed world beyond. But Winter Solstice is finally near, and with it, a hard-earned reprieve. Yet even the festive atmosphere can't keep the shadows of the past from looming. As Feyre navigates her first Winter Solstice as High Lady, she finds that those dearest to her have more wounds than she anticipated–scars that will have a far-reaching impact on the future of their Court.
---
I expected nothing from ACOFAS except set-up for the next set of novels, which it did quite well.
I've seen people doing is comparing it to FanFic, and I think I know why: Feyre and Rhys. (hear me out)
Their relationship arc happened in the ACOTAR trilogy, and now they're together and happy and they will never fight or break up. They think of each other often and are there for each other. They're perfect.
Which is a bit boring. I mean, I'm glad they're happy, and I don't want them to have any trouble! I loved watching that in the first three books, but now that they're together forever I'm ready to move on to the other characters.
And these "perfect" relationships are always associated with FanFics. So it does give off that vibe. Plus, like, FanFics always have a holiday scene…?
That's why I get that impression, but all that said, this is a novella. I didn't expect a novel-type story. So I wasn't too bothered, overall.
Another thing I want to cover is Nesta and Feyre.
Why does Feyre think that she has any right to "help" Nesta?? I don't necessarily like Nesta, but Feyre is intruding and trying to force her to be a certain type of happy that Nesta will never be.
Nesta (and Elaine) were forced into this life and it is THEIR RIGHT to react how they will. Will it be the "right" way to respond? Maybe not. But all you can do is offer help and support and suggestions and after that LET IT GO.
I get Feyre has this Savior Complex, but let her be. They're immortal Give her all the time in the world!
Maybe I'm biased. I'm the type of person who likes to support my friends and family, but when it comes to my own mental issues I like to work through that my own way.
(Elaine is a bit irrelevant to me, BTW.)
We got more on Lucien and Vassa and Jurian, which was interesting. I'm looking forward to how that'll pan out the next few books and I'm not entirely sure it'll be for the better.
Also before I forget, there were a few times in this book that I thought Rhys sank to a new low. He took a few cheap shots that were not necessary and seemed vaguely out of character.
Overall Feeling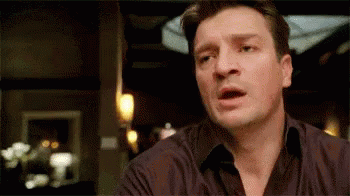 I am looking forward to where the story goes, and what Nesta's character arc is going to look like, and for what I was expecting of ACOFAS? It delivered. Not my favorite Maas book though.
DO NOT OVERHYPE. This is not a novel, and so expect it to be a happy-during-the-holiday type book. Not filled with tons of character arcs or emotional growth. Save that for ACOTAR #4.
What did you think of ACOFAS? It was a bit of a controversial book (what Maas book isn't?) and so I'd love to hear what you thought of it! Did you like all of it, just the characters or just the build-up to the fourth book? WEhat did you think of the chapter preview?
Have a delightfully thoughtful day, Book Ravens ❥
– Marrill