Happy Wednesday bibliophiles!
It's almost June, and that means it's time for my monthly wrap-up. I managed to do a decent amount this month; I finished some books, wrote a bit of my story and did some actual real-life things!
So let's talk about that:
*and also tell me what you read and accomplished this month! I'd love to hear it!

Reading
Going Viral – I was really disappointed in this third novel. It was messy, the characters were completely different and just generally I think this could have been better thought through. 2\5 \\ Spoiler-Free Review
Fruits Basket #1-8 – I really wanted to reread some of my favorite mangas from when I was younger and Fruits Basket seemed like a decent place to start. And it was just as good as I remember it being! I'm going to continue to reread this series throughout June and I'm so excited to completely review in June!
Fullmetal Alchemist #1-12 – Manga rereads round 2 – except this time around I'm realizing just how amazing it is. The magic is complex, yet easy to understand, and the characters are so realistic! Plus it makes me laugh, which always makes me enjoy a story more. Full review when I finish in June!
Fairy Tail #3-4 – Another manga I loved (but I never completed it…there are 60+ books at the moment…). Looking back on it, I still love the character arcs, the world, and magic system. But it's a bit crude and more repetitive than I remember it being. I will eventually continue, but at the moment I don't particularly want to. 
Hamlet – My book club book for May. I actually really enjoyed it! Hamlet himself was my favorite character and the most interesting. Though the story as a whole is one that I love to discuss. I generally prefer the Shakespeare comedies, but I think Hamlet is one of my new favorite works of his.
Currently Reading
I'm really liking Sky in the Deep, more than I thought I would, but Roar…not so much. I like it, but I dislike Aurora.
---
Blogging
+21 new followers! Welcome! Thanks for stopping by 😉
I missed a few days in my schedule, but I managed to make it up by the end of the month. I've also added Sundays as the day for tags\nominations, whenever they come up. Mon, Wed, Fri is still my consistent posting schedule.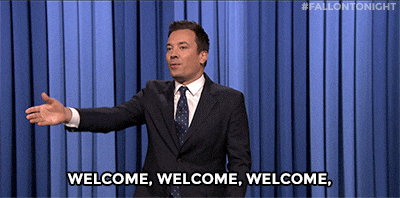 Favorite Posts
–Your WIP in Gifs Tag \\ basically getting to share my excitement about my own ideas
–#ReadingPride Book Challenge & Giveaway \\ For Bookstagram and\or Book Blogs & Booktube
–What I Look for in YA Friendships \\ do they even exist??
Favorite Community Posts\Videos
-Sarah @ Sarahwithoutanh posted an amazing video on reading the
-Savannah @ TheBookProphet had a really interesting post on her Native American heritage and the lack of representation. As someone who does try to promote diversity, it was insightful and well-written and Savannah herself is just so cool!
-Elizabeth @ RedgalMusings did a post about how to create a ship-worthy OTP! And I loved it! V relatable and I feel like more authors should read this post. 
---
Writing
I made more progress in my current project! I have some aesthetics (post coming soon) as well as the world. It's going to be a fantasy world loosely inspired by Germany – and a Latin-based magic system.
I'm going to focus more on the storyline in June when I can plan it around my world as well. That means that my current word count is 0, but it's getting there!

---
My Life + June Goals
I completed Driver's Ed! As of right now, I haven't gotten my permit yet, but I'm through with classes! I was a bit disappointed TBH – my teacher was so nice! And for my first classroom experience, I really liked it.
I also, finally, got my new camera in May! It's a Canon Rebel t6i, and I've loved being able to use it for my bookstagram photos! I find that it has so many more features that my old Canon, and it's been a lot of fun to play around with the lens and depth.
As for goals in June, I want to learn to use my camera bit better as well as writing at least three chapters in my novel. That might not seem like a lot, but at the rate I've been going it'll be a challenge.
I also have my June challenge going on my Instagram! I've never taken photos for every day of the month, and so keeping up with that will also be a bit of learning experience for me.
What did you do in May? What was your favorite book read? And feel free to link your favorite post of yours in the comments – I'd love to read them!
Have a great week readers!
-Marrill