Title: Sky in the Deep
Author: Adrienne Young
Publisher: Wednesday Books
Genre: Fantasy
Format: Hardcover (Owlcrate Edition)
Spoiler Review: To be posted
---
Synopsis
Seventeen-year-old Eelyn's world is war. Raised to fight alongside her Aska clansmen in a generations-old blood feud against the Riki, her life is brutal but simple: fight and survive. Until the day she sees the impossible on the battlefield—her brother, fighting with the enemy—the brother she watched die five years ago.
Faced with her brother's betrayal, she must survive the winter in the mountains with the Riki if she wants to make it back to the fjord after the thaw. But when she begins to see herself in the people she's been taught to hate, the world Eelyn once knew begins to crumble. And after the village is raided by a ruthless clan many believe to be a myth, Eelyn is given no choice but to trust Fiske, her brother's friend who has tried more than once to kill her. Together, they must end the blood feud between their clans or watch their people be slaughtered.
Sky in the Deep is a Viking-inspired fantasy (although it has no magic or any high fantasy aspects). I had heard it had a good focus on family ties as well as friendships, so that's where my expectations were when I started it.
The writing style was the first thing I noticed. It was just my type of thing — simplistic but not amateur. And a lot of dialogue! However, it was lacking descriptions (for me). I found it was hard to picture the season (supposedly winter) and the only reason I had any idea what the houses looked like was becuase I've seen How to Train Your Dragon.
I liked Eelyn and I found it easy to get inside her head. She was very realistic and her emotional character arc was so intriguing!
But one flaw for me was the fact that she says she's a warrior, and that she's trained every day for almost her whole life, and yet every time she gets in a fight…she loses? Or her weapons get knocked out of her hand or she falls down or something. I get that the Aska fight in pairs, but I feel like she should be a bit more skilled?
As far as the anticipated family connections, I could totally see it! I really loved the dynamic between Eelyn and Iri, and even Eelyn and Myra. It felt very real. I find that hard to write, personally, and I don't see it often in YA. But it was executed so well!
As I reached the ending I counted the pages and I was worried that the conclusion would feel rushed or painted over quickly. But it was perfect! It fit perfectly with the rest of the story, and I think it was the best conclusion to a YA that I've seen in a while.
Overall Feeling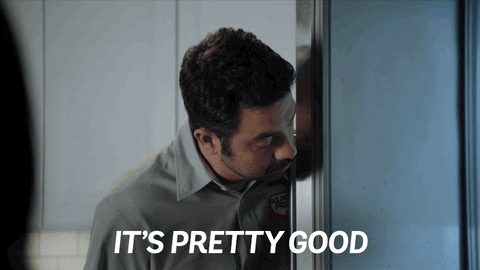 The Vikings and just Norse settings, in general, are not my thing. Anyone who has been around here for a while knows that. It has never interested me. And when a story or mythology centers around Vikings, I tend to forget details.
So while I did enjoy this story, I just couldn't really get into it. I couldn't picture it as clearly. Disappointing, but I could still enjoy the characters.
What did you think of Sky in the Deep? Yay or nay? What did you like and\or dislike? Comments are below!
Have a good weekend!
-Love, Marrill