It's more or less the middle of the year.
Which means it's time for something that's kind of a staple on book blogs and booktube:
The Mid-Year Book Freak Out Tag. I personally love doing this tag, plus it's a nice catch-up with my fav bloggers\booktubers.
Created by: ??? (if you know, please tell me because I couldn't find the original creator)

Best Book You've Read So Far in 2018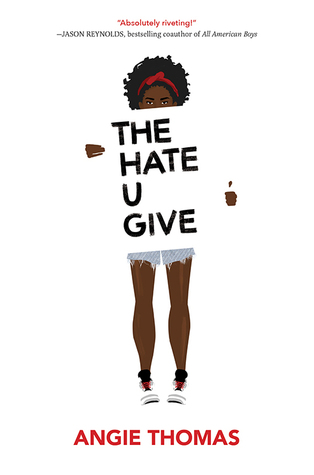 The Hate U Give by Angie Thomas
THUG was my only five star read in …a year? Two years? It's been a long time since I found a book that I enjoyed couldn't fault in any way.
Runners-up: I reread Fullmetal Alchemist and Fruits Basket this year and I loved those books – but I don't think rereads count.
Best Sequel You've Read So Far in 2018
Quests for Glory by Soman Chainani
I haven't read a lot of sequels recently, but I really liked Quests for Glory (School for Good and Evil #4). I can't believe we have to wait until 2019 for the next book!
Most Anticipated Release for the Second Half of the Year
In no particular order: My Plain Jane by Cynthia Hand, Brodi Ashton and Jodi Meadows, Archenemies by Marissa Meyer, Dance of Thieves by Mary E. Pearson, Wildcard by Marie Lu and Mirage by Somaiya Daud.
Biggest Disappointment
Roar by Cora Carmack
I actually wrote a rant on this book because I hated it so much! And it's disappointing because I  did like the world and the magic system…but those characters man. I have never disliked so many characters all at once.
Biggest Surprise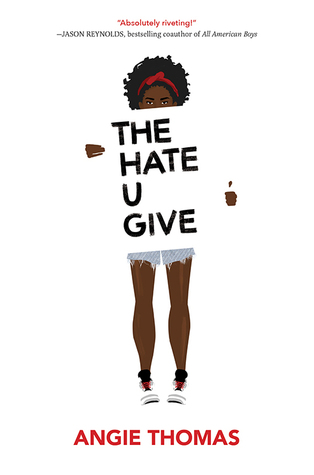 The Hate U Give by Angie Thomas
I don't usually like contemporary books. So I was worried reading this that I wouldn't like it, even though I agree with the message. But it was amazing! I loved it so much!
[alternate: Hamlet]
Favorite New Author
Harper Lee and Angie Thomas are my new favorite authors! A lot of the book I've read have been by authors who I already know. So I haven't really tried anything new yet.
Newest Fictional Crush
None, really. A lot of characters have been really annoying this year! I'd say Mare from Of Fire and Stars, though I haven't finished the book yet.
Newest Favorite Character
Mare and Denna from Of Fire and Stars are both some of my new favorite characters! And for different reasons too.
Also all of the characters from Fullmetal Alchemist and Fruits Basket. They're all so unique!
Book That Made You Cry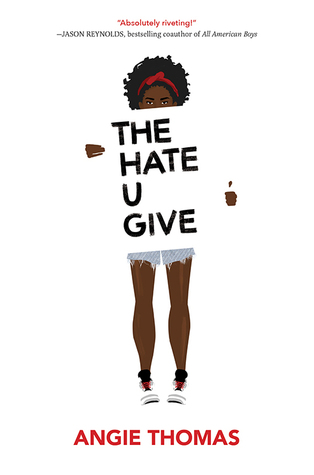 The Hate U Give
There have been books that make me tear up (*cough* Mockingjay), but it's been a long time since I had to close the book because I was crying too much and could no longer read the words.
Book That Made You Happy
Fruits Basket is so flippin' adorable I can't even. Tohru (the protagonist) herself is so lovable and spacey it's just too cute.
The side characters have their moments too – though not all of them are particularly lovable. I think manga just has a way of making characters lovable\easy to read. 
Favorite Book to Film Adaptation
Love, Simon!
I  loved that movie so much! It was everything I wanted and more!
Technically I could also say Black Panther…but I haven't read the comics so I don't count that one.
Favorite Post You've Done This Year
I'm actually really happy with a lot of my posts this year! But my absolute favorite is My WIP in GIFs tag!
I know that seems weird, and I have a lot of other posts that are really close behind it, but this is the first year I've actually put my writing out there. It still makes me hesitant, but I recently reread that post and it makes me so happy!
Most Beautiful Book You've Bought This Year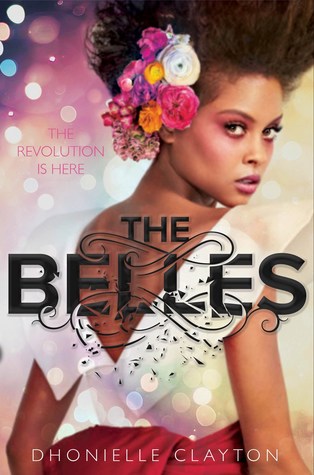 The Belles has a really colorful and textured cover that I love and Children of Blood and Bone just has a cool cover in general.
New Release You Haven't Read Yet But Want To
Legendary by Stephanie Garber and Heart of Iron by Ashley Poston! There are others too, but those are the main ones.
What Book Do You NEED to Read By the End of the Year?
Children of Blood and Bone! I've been meaning to read it forever – it's even on my shelf!
I love diverse fantasy books too, especially with mythology!
---
I'm tagging:
Tyr @ The Perks of Being a Nerd
Lizzy @ RedGal Musings
Savannah @ The Book Prophet
…I was going to tag Brittany @ Perfectly Tolerable, but it turns out she already did this tag whoops. You can read it here!
What are some of your answers to the questions? Comments are below!
Have a good week reader!
-Love, Marrill