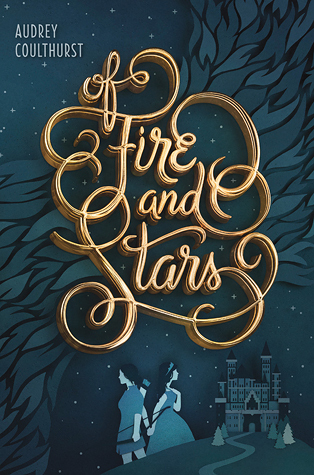 Title: Of Fire and Stars
Author: Audrey Coulthurst
Publisher: Balzer + Bray
Format: Hardcover (received via Owlcrate box)
Spoiler Review: To be posted
---
Synopsis
Betrothed since childhood to the prince of Mynaria, Princess Dennaleia has always known what her future holds. Her marriage will seal the alliance between Mynaria and her homeland, protecting her people from other hostile lands. But Denna has a secret. She possesses an Affinity for fire—a dangerous gift for the future queen of a kingdom where magic is forbidden.
Now, Denna must learn the ways of her new home while trying to hide her growing magic. To make matters worse, she must learn to ride Mynaria's formidable warhorses—and her teacher is the person who intimidates her most, the prickly and unconventional Princess Amaranthine—called Mare—the sister of her betrothed.
When a shocking assassination leaves the kingdom reeling, Mare and Denna reluctantly join forces to search for the culprit. As the two become closer, Mare is surprised by Denna's intelligence and bravery, while Denna is drawn to Mare's independent streak. And soon their friendship is threatening to blossom into something more.
But with dangerous conflict brewing that makes the alliance more important than ever, acting on their feelings could be deadly. Forced to choose between their duty and their hearts, Mare and Denna must find a way to save their kingdoms—and each other.
I had moderate expectations. Queer princesses are my thing, but YA fantasy books have been letting me down (world-wise) this year.
Firstly, the world. This world was so confusing – and not because it was complicated or different. Because ALL THE NAMES SOUND EXACTLY ALIKE. The countries, cities, and kingdoms all have reaaaaallly long names that seem very interchangeable. It made it hard to hold onto any information.
The same thing goes for names of the characters. Half of them I just skimmed over until I found a nickname.
The magic system made sense…after about 300 pages. At the end of the book, I totally knew what was going on! But during the beginning and middle, I was really lost as to the specifics of what Denna's powers could, and could not, do.
I loved how bisexuality was incorporated into the world! It seems like everyone in OFAS was bi and talked about it casually. It was really cool to see and, to me, added a lot to the world.
Right away I loved Denna and Mare! And for different reasons! I connected to both of them on different levels and found them very well-rounded characters. And the romance was so awesome! It completely made the book – and somewhat made up for the lack of world building.
I will say I felt like there might have been some slightly forced drama at the end, but it didn't really bother me and TBH, it might have just been in my head in the first place ¯\_(ツ)_/¯
This is a complete guess…but I think the author has a thing against men. Reading this book, all the guy characters were either blatantly ridiculous and childish, or selfish, or were super charming and normal until the ending when suddenly they don't matter and the author disrespects them for no good conceivable reason (I'm not very bitter). It was subtle, but I
The actual storyline itself was decent enough, but I was more invested in the characters than the story. Plus if you add the above problems with the world, it made the plot somewhat hard to concentrate on. So while I enjoyed the mystery, the relationships far outran the story.
Overall Thoughts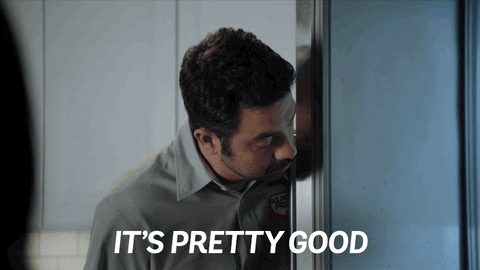 Even though I had complaints about the world, I was entertained while reading and I really did love the characters! And with some of the questions that were left unanswered, I'm curious as to where the story will go.
So I do plan on reading the second book when it comes out (just hoping the world building will be a bit better!)
What did you think of Of Fire and Stars by Audrey Coulthurst? Did you like the characters? The world? What did you think of the story?
Have a good weekend reader!
-Love, Marrill