I've seen a lot of New Year's resolutions that are all about reading classic novels. And I'd like to add my two cents.
To start, I've read a lot of classics. But I've never read any Jane Austin, Charlotte Bronte, or Emily Bronte. Basically all the books you immediately think of when the word "classic" comes into the conversation.
And there are a lot of classics that are fun and easy to read! Especially when you cheat use some helpful tricks. So if you want to read some classics but don't really want to read Austin, this is the list for you.
---
I've organized them into categories! Childhood Classics, Classics 1800-1900 & Modern Classics.
Childhood Classics
The Lion, The Witch & The Wardrobe
We all know The Chronicles of Narnia. I only ever read that book, but the others in the series must be as easy to listen to. Plus there's a new series adaption coming to Netflix.
Anne of Green Gables
I loved this audiobook so much when I was younger. Anne's personality is so imaginative and entertaining, and it has an adaption on Netflix that brings a new twist to it.
Classics from 1800-1900
The Scarlet Pimpernel
I love this book so much. It's basically Robin Hood but set in the French Revolution – and if you're reading this in a group there's a lot of discussion that can come from it. And the mystery aspect makes it 100x better!
There are a few movie\show adaptions, but they ALL have major spoilers in the description. So definitely avoid those until you've read the book.
A Christmas Carol
It's already past Christmas. But it's less than 200 pages and really easy to get through, especially with an audiobook.
To Kill A Mockingbird
A classic everyone has heard of. It's actually a very interesting novel that's great for a discussion. Once again, audiobooks save lives, and I loved the narrator for this one. Plus it's written from the perspective of a six-year-old, so the actual writing isn't very complex. it also has a sequel that we never ever speak of
Hamlet
PAUSE. I know what you're thinking. Shakespeare isn't easy – but I beg to differ. If you read No Fear Shakespeare – a line of books that translates the old English to modern day speak – it's easy and fun.
Plus I love Hamlet. His character is so interesting and the story is short enough.
This is a tragedy, but it's the easiest of his plays. Merry Wives of Windsor is also a favorite of mine, as well as A Midsummer Night's Dream
And if you need more motivation: The Lion King is based off of Hamlet. So if you want to prepare yourself for next June, this is perfect.
Modern Classics
*Any Narnia book could probably also fit here, but I already listed that one
Eragon
I read this one recently, and I really enjoyed it! I think most people consider this a YA classic. I, personally, grew up watching the movie (which I enjoyed at the time but could not be more different from the book).
The Giver
I believe most high schools make you read this one, but it's the origin of YA dystopian!
It's short, easy to read and the story itself is a fascinating concept. There is a movie adaption, but it's significantly different, so I'd recommend trying the book first.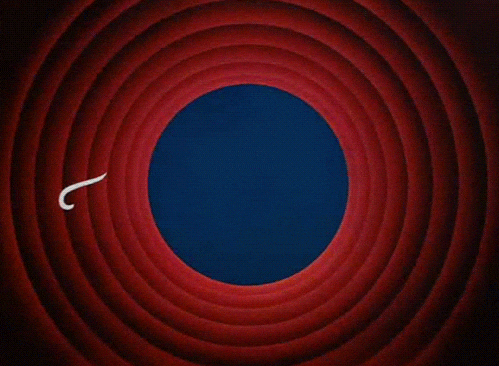 ---
What's a classic you'd recommend?
-Marrill