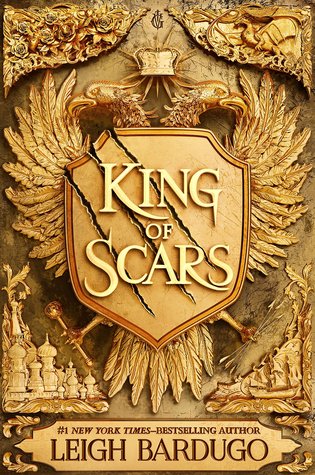 Title: King of Scars
Author: Leigh Bardugo
Genre & Themes: Fantasy
Publisher: Imprint
Format: Hardcover (B&N edition)
---
Synopsis
Nikolai Lantsov has always had a gift for the impossible. No one knows what he endured in his country's bloody civil war—and he intends to keep it that way. Now, as enemies gather at his weakened borders, the young king must find a way to refill Ravka's coffers, forge new alliances, and stop a rising threat to the once-great Grisha Army.
Yet with every day a dark magic within him grows stronger, threatening to destroy all he has built. With the help of a young monk and a legendary Grisha Squaller, Nikolai will journey to the places in Ravka where the deepest magic survives to vanquish the terrible legacy inside him. He will risk everything to save his country and himself. But some secrets aren't meant to stay buried—and some wounds aren't meant to heal.
---
Writing
I think we all know that Leigh Bardugo's writing is fairytale-esque and gorgeous. King of Scars is no exception.
I marked SO many quotes in this book 😂 more than usual. There were so many lines of Nikolai's that I just loved.
"They love strength," he said. "Living in Ravka has meant living in fear for so long. He gave them hope."
"Stop punishing yourself for being someone with a heart. You cannot protect yourself from suffering. To live is to grieve."
"He worships an ideal. Something we've all been guilty of at one time or another."
That last one sounds like it's calling out everyone who likes the Darkling and Cardan and all other "bad boys" in YA. Or maybe that's just me
#outofcontextkingofscarsquotes
Storyline & Plot
I favored Nikolai and Zoya's chapters in the beginning, but then Nina's chapters really started to get going and I was being torn in two different directions.
Bardugo's twists and turns are amazing, and sometimes heartbreaking.
Characters
We already know most of these characters, which I kind of liked. We even saw Grisha Trilogy characters! 😍
NIKOLAI IS MY FAVORITE. We already knew that, but especially in this book. The bants with Zoya gave me all the life.
I grew to like Zoya in this novel. I was indifferent about her at the end of Ruin and Rising, and distinctly didn't like her in Shadow and Bone. But now I really like her character, and I like how distinct she is.
A lot of YA females are Basic Becky's – borderline self-insert characters. They don't stand for anything and have no polarizing opinions. But Zoya is refreshingly real, and I love that.
Nina is always amazing. And her trauma in this book – I just wanted to give her a hug.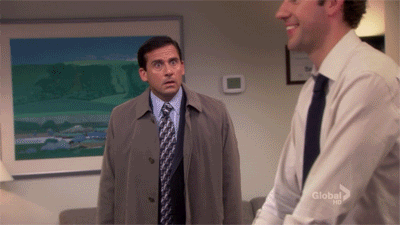 Hanne was a nice edition to the group, and I thought she complimented Nina pretty well.
Also Adrik?? Is amazing?? And Genya and David?
Relationships
So I can't really talk about the relationships, because spoilers, but I will say that a lot of people were pushing back against Nikolai's love interest.
I would argue that nobody would complete him more. And you can see that in the story.
I have my own theories of why this character really bothers people, but I can't discuss it without spoiling something.
World Building
We already have the world building from five other books, but we saw more of the royals in KoS.
Also, this isn't *technically* world building, but the map in the B&N edition of King of Scars?? The most gorgeous map I've ever seen 😍 it's like a pirate map.
Star Rating
★★★★★