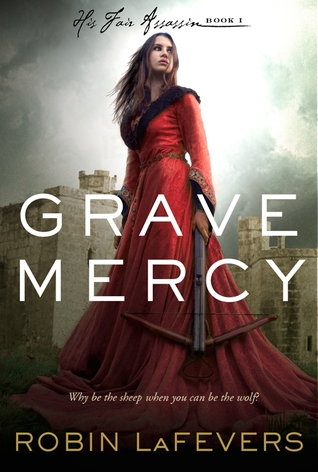 Title: Grave Mercy (#1)
Author: Robin LaFevers
Genre & Themes: Fantasy
Publisher: Houghton Mifflin Harcourt
Format: hardcover
---
Synopsis
Seventeen-year-old Ismae escapes from the brutality of an arranged marriage into the sanctuary of the convent of St. Mortain, where the sisters still serve the gods of old. Here she learns that the god of Death Himself has blessed her with dangerous gifts—and a violent destiny. If she chooses to stay at the convent, she will be trained as an assassin and serve as a handmaiden to Death. To claim her new life, she must destroy the lives of others.
Ismae's most important assignment takes her straight into the high court of Brittany—where she finds herself woefully under prepared—not only for the deadly games of intrigue and treason, but for the impossible choices she must make. For how can she deliver Death's vengeance upon a target who, against her will, has stolen her heart?
---
Writing
The writing style was very Shakespearian. It reminded me of a more 18th century version of The Kiss of Deception (one of my favorite books ever). I will say I prefer KoD writing, but whatever.
Something that threw me off was the wording. For example, she would be like "I decided to break my fast" and then two sentences later would say breakfast. Like, at the very least, be consistent.
Characters
I have a certain distaste for the main character, mainly because of how she describes other female characters.
"She is of middle years, and her black wimple does not flatter her olive skin. It does, however, match the faint mustache on her upper lip. I am filled with relief that she is not beautiful like the others. At least I will not be the ugliest one here."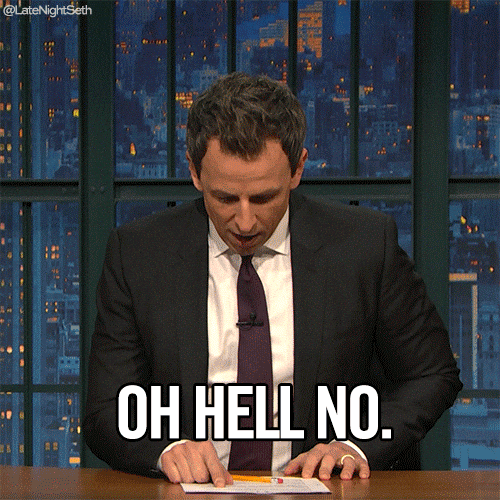 First of all, having a mustache doesn't mean you're not beautiful. It doesn't.
Second, you should never, never, compare yourself to others in that way – no matter the gender. PEOPLE ARE MORE THAN THEIR LOOKS.
Also, she comes across male character who isn't stereotypically "attractive" and she compliments how he doesn't care about his looks. But, the lady she mentioned above didn't either.
I can't stand such blatant girl on girl hate.
As for the other characters, they were okay. I wasn't overly attached to any of them. Anne was cool….and that's about it.
Storyline and Plot
It was okay. There weren't any surprising twists or turns, and there wasn't a big fantasy element, which you all know I love.
Overall I was left with…a meh feeling. I almost didn't care enough to really love the plot. But there was ONE instance in which I was severely unimpressed.
SPOILERS START – DON'T READ
So, to save a character, the only thing she can do is sleep with him. Literally. To save him.
I can't even with that 🤦
SPOILERS END – READ NOW
Relationships
I mean, I liked reading romance when I'm connected to the characters (I'm demi, for those of you who don't know. So I really get attached to relationships when I'm really attached to characters and know them well).
But eh. Again, I didn't like the female mc – literally don't remember her name – and the love interest was okay. I might've liked him more if I was more invested in his story and the plot.
World Building
Confusing, and the map didn't help.
It took me forever to realize that Brittany wasn't apart of Britain. Maybe it is! It was too confusing to know!
Star Rating
★★★
3 stars = not my thing, but maybe someone will like it
---
What did you think of Grave Mercy?
–Marrill