I love the Umbrella Academy! It's my most recent obsession.
And I've seen a lot of people in the bookish community talking about it. And thus, this book tag was born.
There are no rules for this tag, but I'd appreciate it if you linked back to my blog (so that I can read your posts!).
---
Even I, as a Gryffindor, got annoyed by his priorities in this series 😂
Cath from Heartless had SO much loyalty, especially to her mother. I feel like if she didn't, her life would turned out so much better.
I like Diego. I do! But I had so many questions about his abilities 😂 only the other day did I read an article that fully explained what it was.
I would say Denna from Of Fires and Stars has the most confusing powers ever. I don't even know what happened at the end of that book, but she somehow used her powers to save everyone 🤦
Allison is the most Hufflepuff of all Hufflepuffs and you can't convince me otherwise.
Simon from Simon vs. may always be my fav Hufflepuff 💛
*side note: Allison's outfits were amazing and I loved then so much 😍
I have two. First is Nico from Percy Jackson & The Olympians and Heroes of Olympus. He's amazing and I absolutely love him!
The second one is Kazi from Dance of Thieves. I actually missed that she communicated with ghosts in the first book?? Idek how. I loved that book too, yet somehow didn't notice it.
I was going to say Kaz Brekker…but he'd do the wrong thing for the wrong reasons 😂 But Nikolai would probably fit this character type perfectly.
It also fits all the traits of my favorite characters...I clearly have a type
I want more monsters in YA?? So bad?? Please, guys. Let's make half monsters who aren't just love interests or Edward.
My first thought was August from This Savage Song. But I haven't read that book in years not to mention I never finished the series.
Nikolai would also fit this prompt, I believe. As would Wolf from The Lunar Chronicles.
This might be difficult. Plain Janes and hidden royalty are nowhere in YA.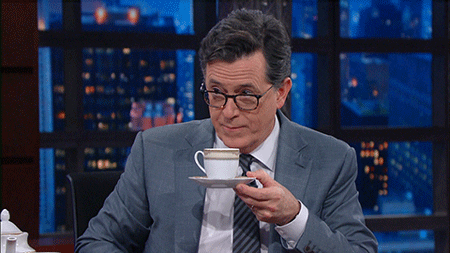 I'm going with Cinder from Cinder (The Lunar Chronicles). She wasn't self depricating, but she did believe she was less than she actually was.
The Flock from Maximum Ride (who are 14 years old and younger) were so badass to me when I was younger. And even now, those first three books? Still amazing now.
I love hilarious villains, and they don't make much of an appearance in YA! I wish they did.
Lord Ballister Blackheart is one of my favorite villains ever. Totally ridiculous, but still with an actual storyline. He's from Nimona by Noelle Stevenson.
---
I'm tagging:
Tyr @ theperksofbeinganerd
Sam @ Somebooksandramblings
I don't think I know anyone else who's seen this show.
---
What do you think of Umbrella Academy? Who's your favorite character?
–Marrill