C.G. Drews has another book coming out!
As of posting this, it should be out tomorrow. Cait is so sweet, and an amazing bookstagrammer, and I was lucky enough to interview her.
We talked about Hogwarts Houses, her editing process, and the characters from The Boy Who Steals Houses, and I hope you enjoy!
---
Q: Introduce yourself and your novels!
My name is C.G. Drews…or I usually go by Cait from Paper Fury. I'm a YA author and book blogger from Australia who is determined to read absolutely all of the books and I firmly believe in cake for breakfast. My debut, A Thousand Perfect Notes, came out June last year, and The Boy Who Steals Houses is out April 4th!

Q: Your latest release, The Boy Who Steals Houses, is a Goldilocks retelling. Why were you drawn to this specific fairy tale?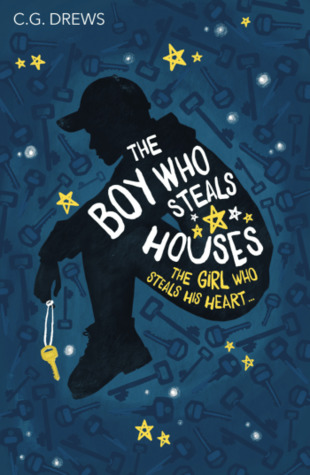 I really love going for long walks and since I pass by a lot of seemingly empty houses, my author imagination started to work and ask, What if a teen broke in, not to steal, but just to live while the owners were away? It fit so solidly with the Goldilocks tale, that the two meshed into my mind and I wrote a retelling!

Q: It's no secret that you write very fast, but how does your editing look? Do you take a long time to edit your novels fully, or do you edit as fast as you write?
Ah yes here is the secret…I write 1st drafts super fast, but the editing (and rewriting!) takes much longer! If I speed-write, the drafts do end up messy and wild, usually much longer than they need to be too (I have possibly written a 120,000 word contemporary that needed to get down to 70K before, oops). But the process is helpful for me just to tumble everything I'm thinking onto the page and then sort it into sensible shapes later. Writing fast also stops me from losing my initial train of thought!

Q: do you write with music? If so, what songs sum up TBWSH?
I don't listen to music while I write, but I do listen while I plot! So Brother from Kodaline was a pretty fitting song for The Boy Who Steals Houses.

Q: what are the Hogwarts Houses of Avery and Sam?
They're both Hufflepuffs! Although Sam has a fair dash of Gryffindor in him too.

Q: If the characters from ATPN met the characters from TBWSH, would they get along?
The girls definitely would haha. August (from A Thousand Perfect Notes) is a carefree, nature loving soul who believes in friendship and cake and has a personality like bright sunshine. Moxie (from The Boy Who Steals Houses) is a very fearsome and intense girl, with a lemon frown and pointy elbows, and she upcycles clothes and creates her own fashion. So I think both girls would mesh with their love for the planet and respect for cake. Beck (from ATPN) and Sam (from TBWSH) are both extremely distrusting and tortured souls and they would 100% not talk haha.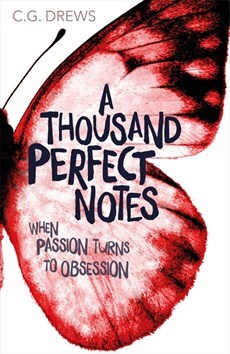 Q: which cover did you prefer, ATPN or TBWSH?
Aw I love both of my covers so much! They really capture the heart of the books.

Q: what is a type of character you love reading about?
I love soft boys and sharp girls. Any story with that combination immediately has my interest.

Q: do you already have another novel written and ready to query?
I already have a literary agent, so I don't need to query anymore. As for what's happening next, it's a secret so far…!
Q: what kind of cake is Sam and Avery's favorite?
Sam is deeply fond of anything with honey and Avery is here for chocolate.

Q: I know you love Maggie Stiefvater. Which of the Raven Boys (including Blue) would Sam be BFFs with?
I do absolutely and utterly adore the Raven Cycle! All the heart eyes eep. Sam is very very cautious about making friends and opening up to people, but I think he would get on well with Noah. They are both soft and have unfortunate incidents involving glitter.

Q: is anyone in TBWSH based off of a real person or event?
Nothing directly! I do come from a big family, though, so I had personal experiences in those dynamics to write the De Lainey family. But I didn't base anyone off my siblings haha

Q: do you use pictures of real people as reference for your characters? Or just picture them in your head?
Sometimes I'll use models I find on Pinterest, but usually I just imagine my characters.

Q: Thank you for doing this interview with me! For the last question, what are some books you would recommend that are similar to The Boy Who Steals Houses?
Thank you so much for having me on your blog! And book recommendations? I'd definitely say try My Life Next Door by Huntley Fitzpatrick, Boomerang by Helene Dunbar, The Wicker King by K. Ancrum, and A List of Cages by Robin Roe.

---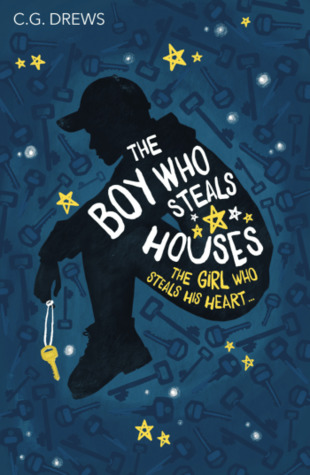 You can find The Boy Who Steals Houses on Goodreads, Amazon, or Book Depository (which is already shipping the books ahead of the publishing date!). Here's a list of other companies that will be stocking TBWSH: here
Synopsis: Sam is only fifteen but he and his autistic older brother, Avery, have been abandoned by every relative he's ever known. Now Sam's trying to build a new life for them. He survives by breaking into empty houses when their owners are away, until one day he's caught out when a family returns home. To his amazement this large, chaotic family takes him under their wing – each teenager assuming Sam is a friend of another sibling. Sam finds himself inextricably caught up in their life, and falling for the beautiful Moxie.
But Sam has a secret, and his past is about to catch up with him.
---
Have you read A Thousand Perfect Notes? Are you planning to read The Boy Who Steals Houses?
– Marrill