So I meant to have more Pride Month posts up by now, then I took an unintentional hiatus.
But! I have been reading a lot of LGBTQ books. And I have even more to recommend. I google a lot of posts like this one in June, to add to my tbr like that's really needed, so I wanted to write my own.
And it's specifically fantasy, because that's really all I read.
---
Outrun the Wind
Atalanta retelling with a f\f romance
I'm reading this one right now, and as a big fan of the original story, I'm liking it so far. It's also pretty short, compared to most fantasy books, if you're looking for an easy read.
---
The Prince and the Dressmaker
Gender-fluid mc
I'm already breaking my only-fantasy rule, because while there's no magic, it is an alternate reality France (I think).
This is a really cute graphic novel that's longer than average, but worth it. One of the only ones I've found with a gender-fluid mc too.
---
The Brilliant Death
Gender-fluid love interest & pansexual mc
Admittedly, I've been reading this one for a few months, and it's not my favorite. I'm not connecting with the world, and it makes it hard to read. BUT! I know a lot of people who love this book and don't mind the Italy-inspired world or magic system.
---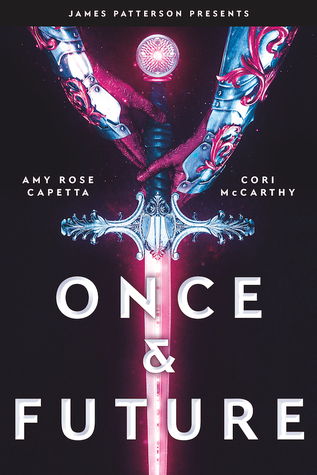 Once & Future
Gender-fluid rep, pansexual mc, gay side character
I haven't read this one yet, but I'm planning to this month. This is a fantasy\sci-fi retelling of King Arthur, with a gender-swap. It'sco-written by the same author as The Brilliant Death, along with her partner.
---
The Afterward
f\f romance
I know little to nothing about this book, but it's been on my shelf for a while. It's fantasy, the author is apparently pretty popular, and it has a f\f romance.
---
I have more to list, but I don't want to put a million in one post. I'll probably have the next post up in a few days, because what even is a posting schedule??
Have you read any of these books? What are some of your recommendations?